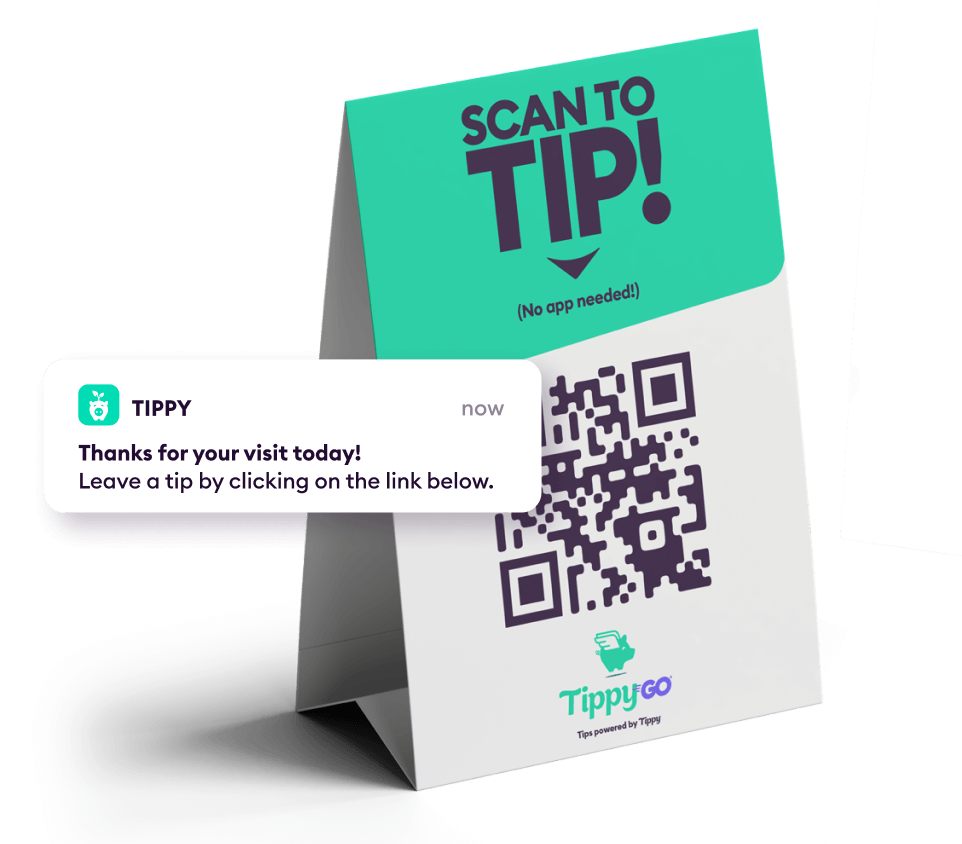 Try Tippy Completely FREE!
We are Tipping Experts with solutions for your business!
All groomers welcome! We combine credit card tipping with a personal interaction, deposit tips real-time for groomers, AND save business owners on processing fees!
We find the best solution for you
We offer QR code/link solutions
& a Stand-Alone Tipping Kiosk
We provide you with your own unique QR code/link for fast, on-the-go tipping. Use your QR on table toppers, stickers, business cards and even send the link in a text or email!
Perfect for check-out counter top tipping. No Point of Sale integration needed. Simply enter in the service amount and our tipping kiosk does the rest!
We are here to figure out the best tipping solution for you! Talk to one of our friendly tipping experts today to get started!
Talk here!
It's easy to get started.
Simply fill out the form to start for free. All hardware and support is included in your Tippy Subscription!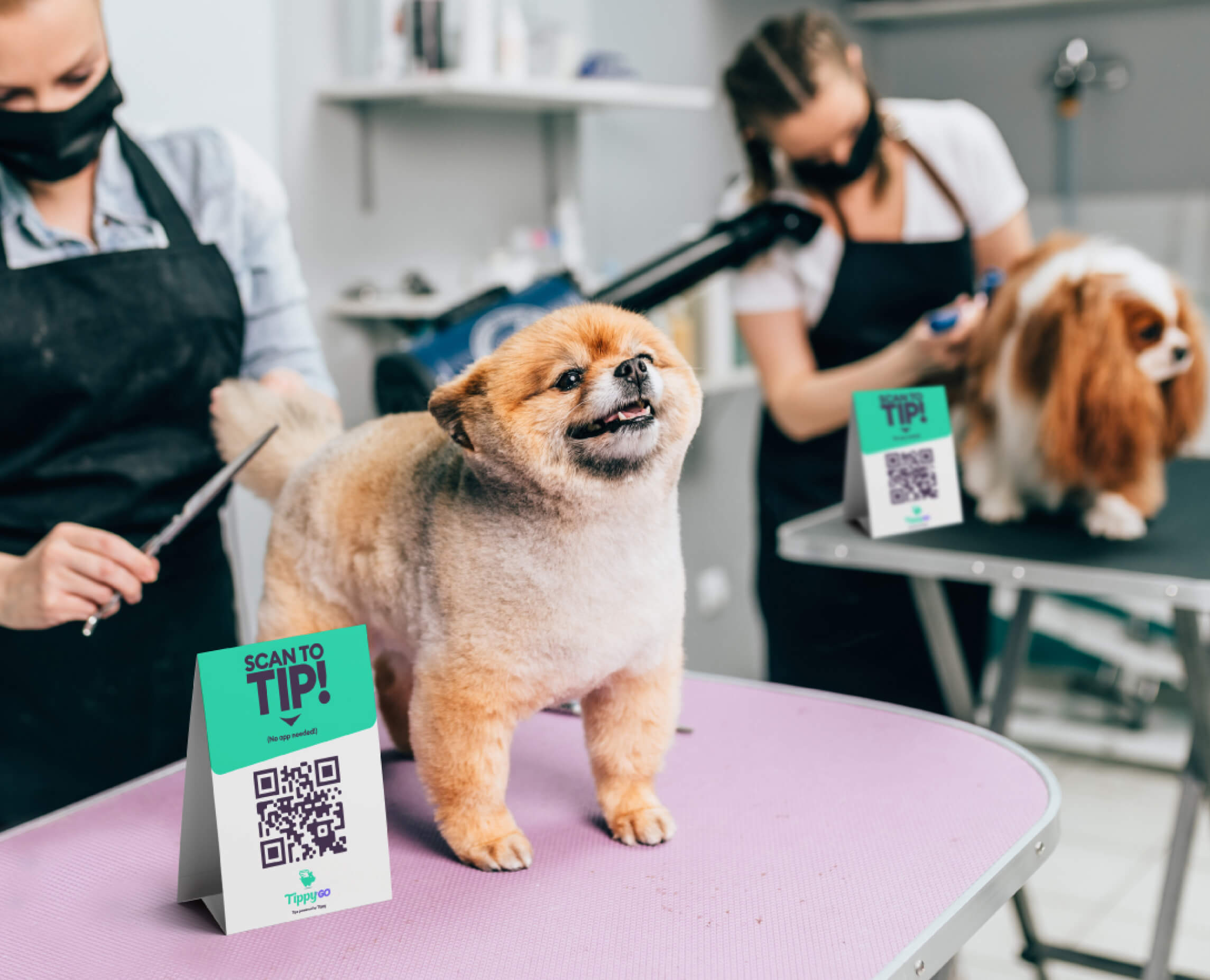 Current Groomers Using Tippy
I can't believe we didn't think to get our groomers tipped before! Tippy is a game changer!