Point of Sale Integrations
Welcome to Tippy's new all-in-one checkout experience.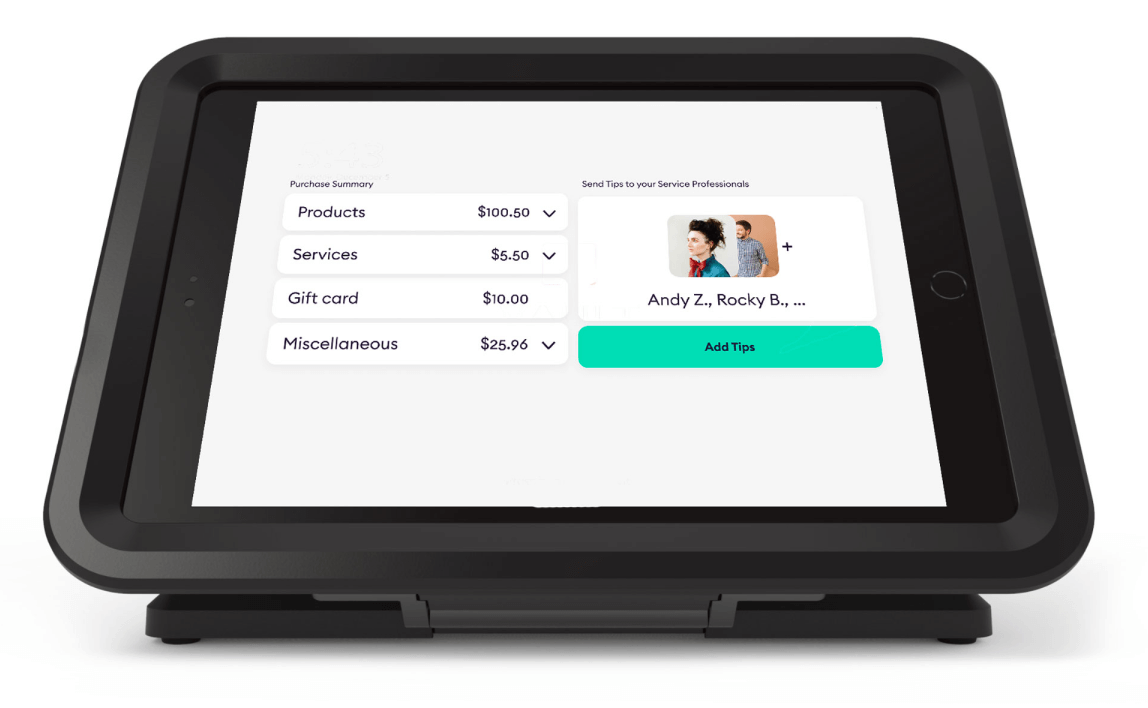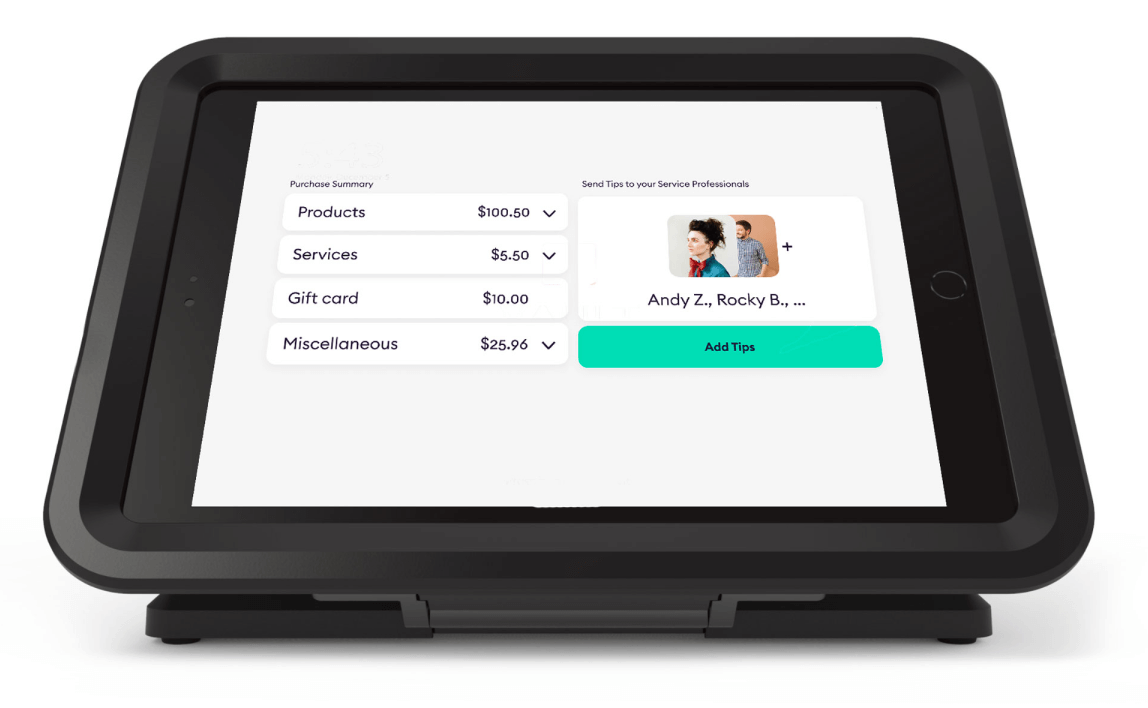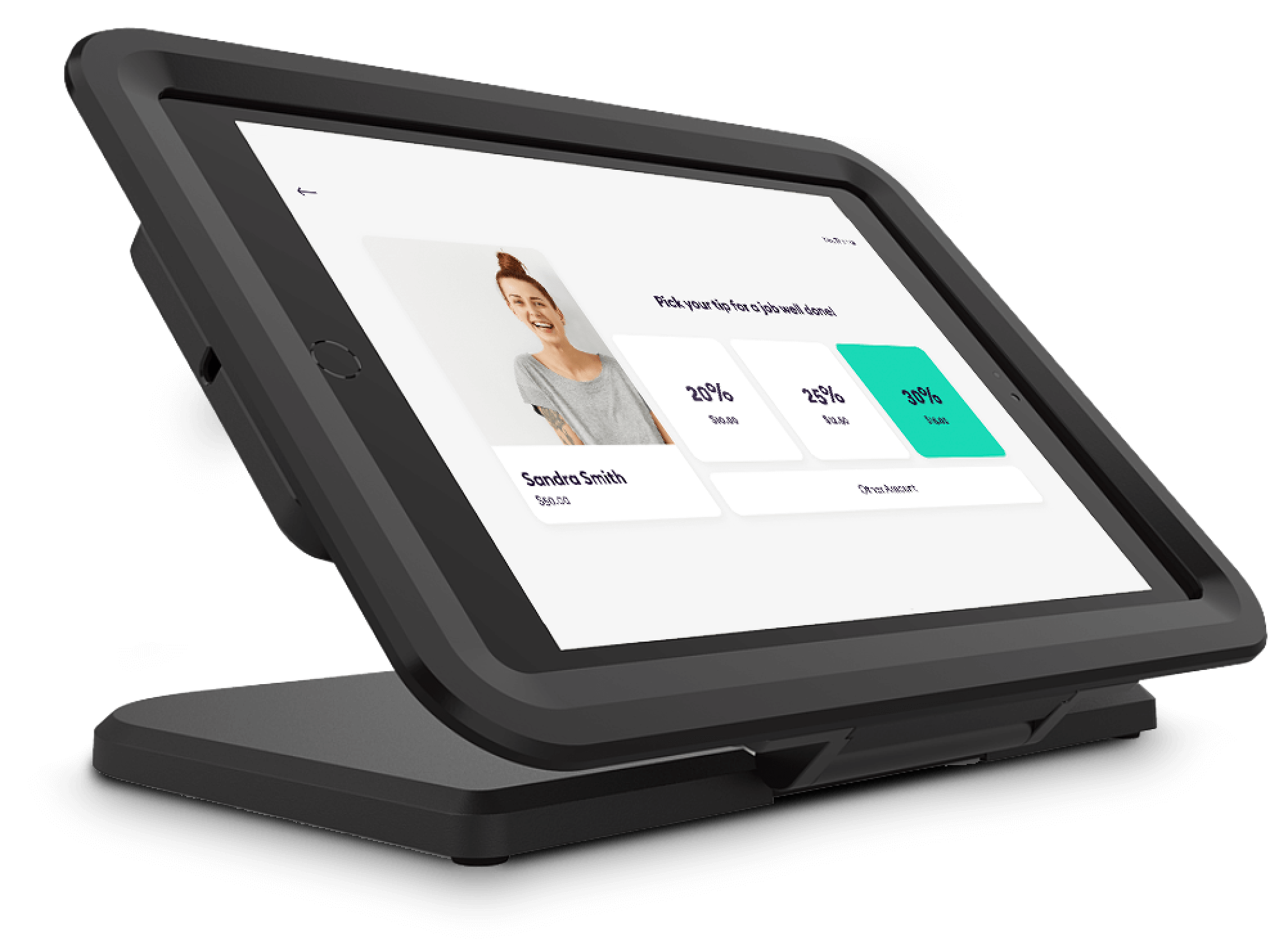 Our Point of Sale integration Solution offers ALL the benefits of our Stand-Alone Solution plus
an all-in-one customer checkout kiosk.
single-swipe transaction.
integrated data flows with your Point of Sale.
1
Upgrade yourself.
Once your Point of Sale is integrated with us, you can simply upgrade through your POS dashboard.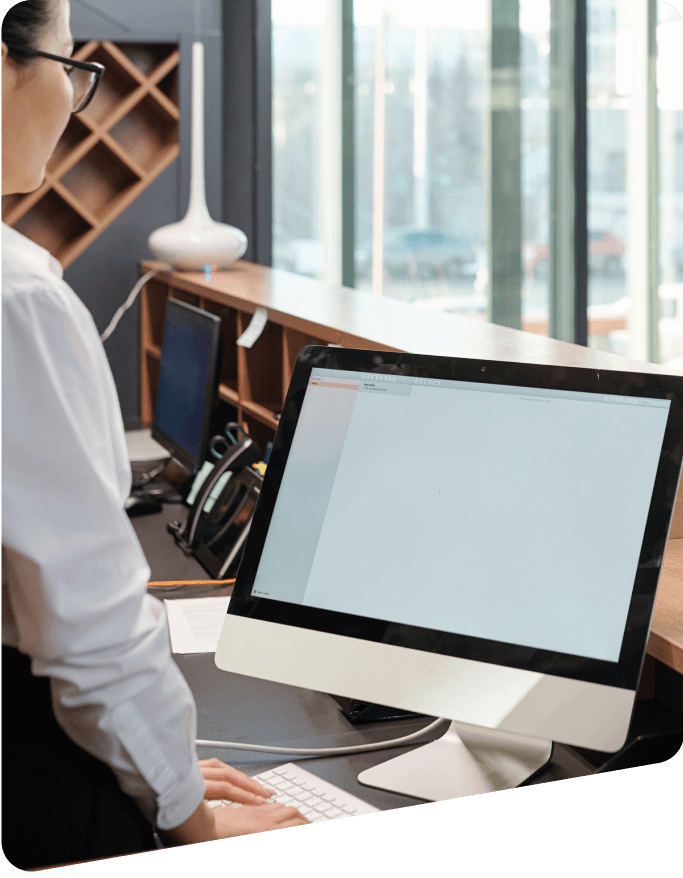 2
The hardware is on us!
We send you the hardware that connects to your Point of Sale system for a seamless, all-in-one checkout experience.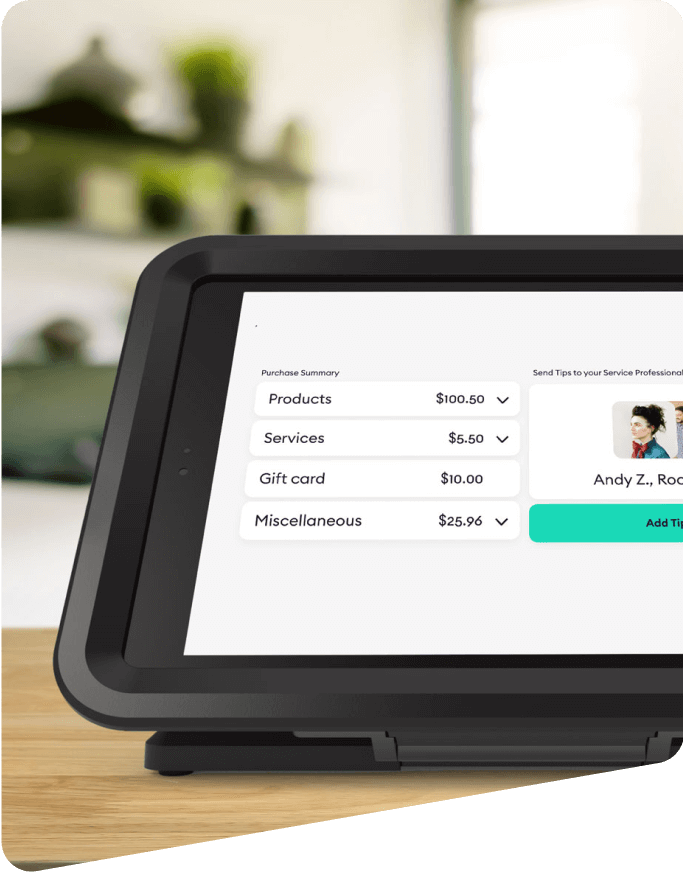 3
Checkout like nothing's changed.
Our forward facing kiosk does the rest. Magic!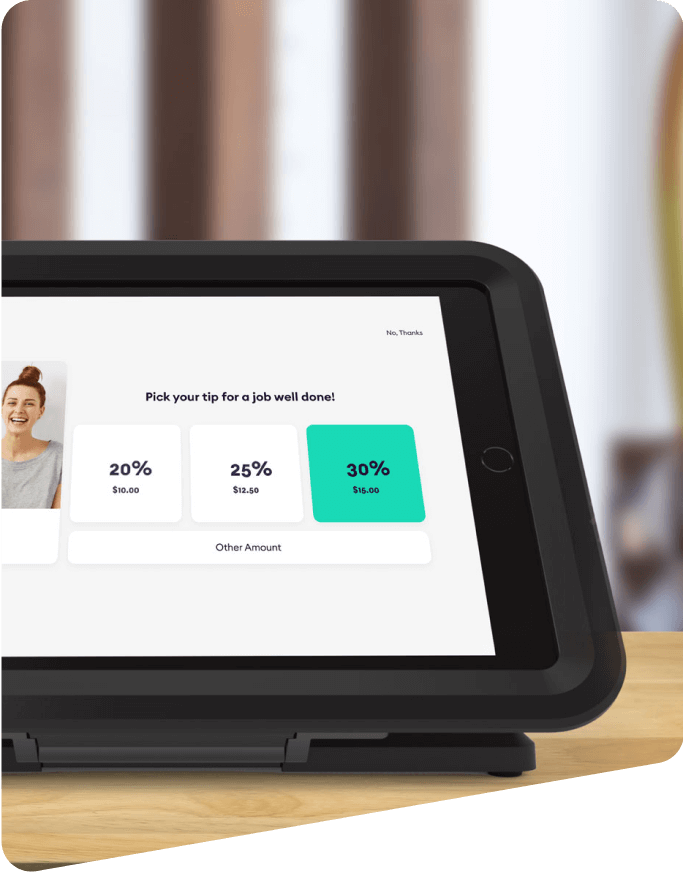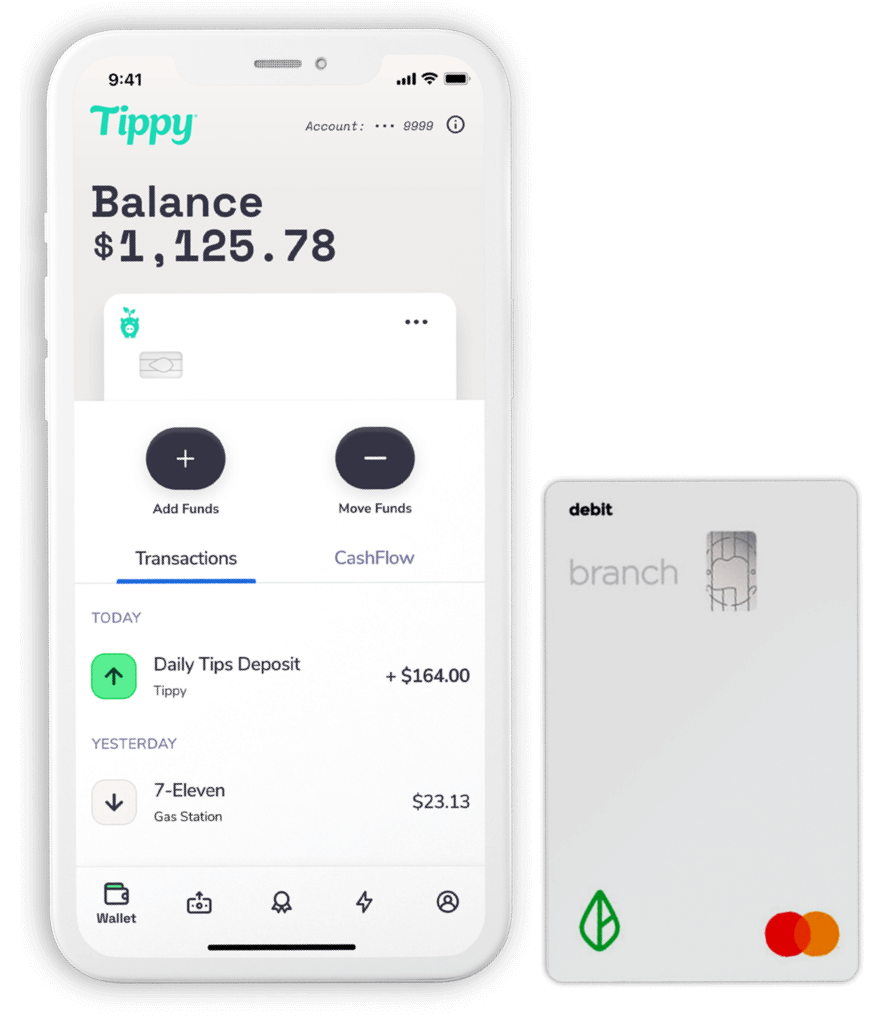 INSTANT tips to spend, transfer or save.
The FREE Tippy Mobile App is available to service professionals and makes managing tips easy with features like tip history, customer history, and split tip capabilities. And the Tippy app is integrated into your digital wallet (powered by Branch) so now all tips are available immediately!
We see you … and we LOVE you!
What business owner doesn't fall in love with a good dashboard?!
We here at Tippy are passionate about making our dashboard easy to use, so you can spend more time running your business and less time running your laptop. Now that's LOVE!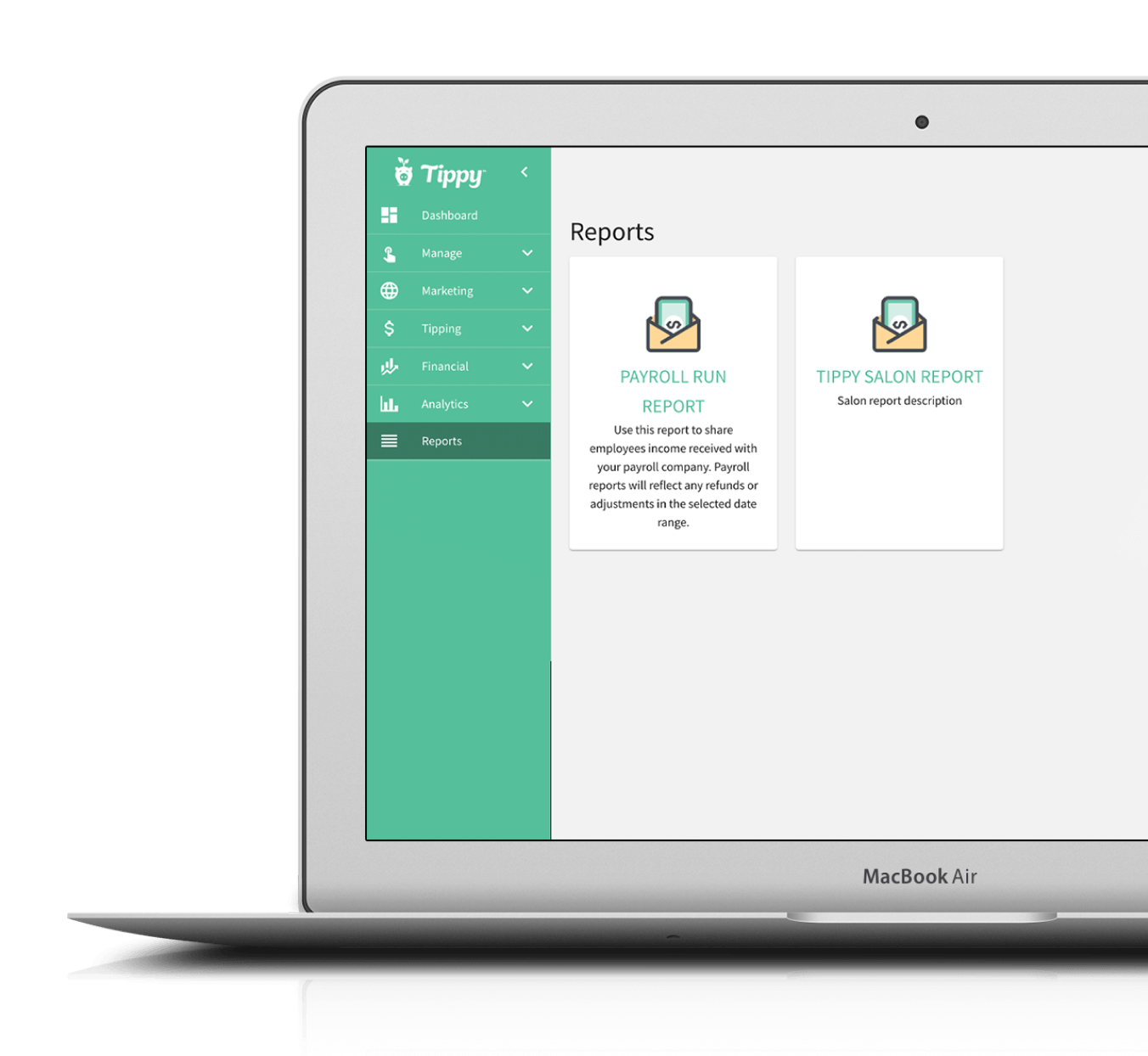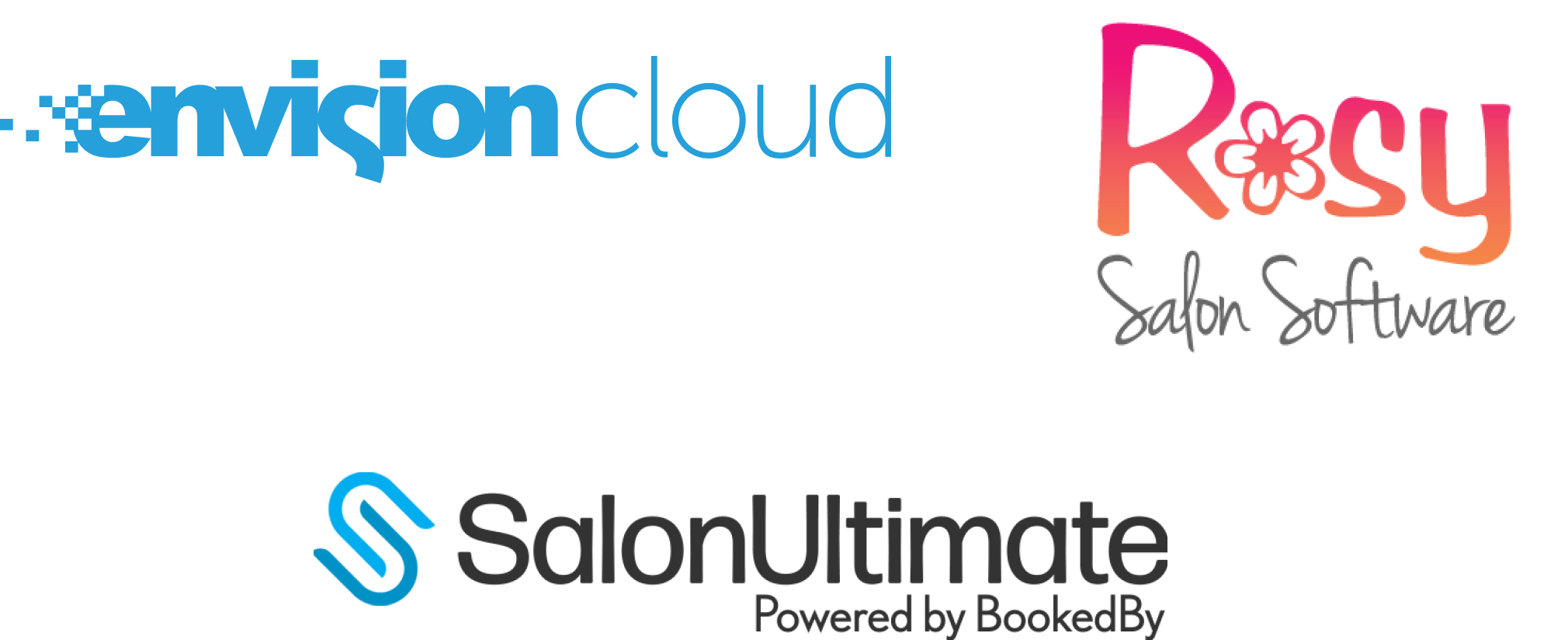 Here are some current Points of Sale that we are integrated with!
Is yours one? OR do you want your Point of Sale to integrate?