On-the-go tipping with QR codes and links to send in text messages!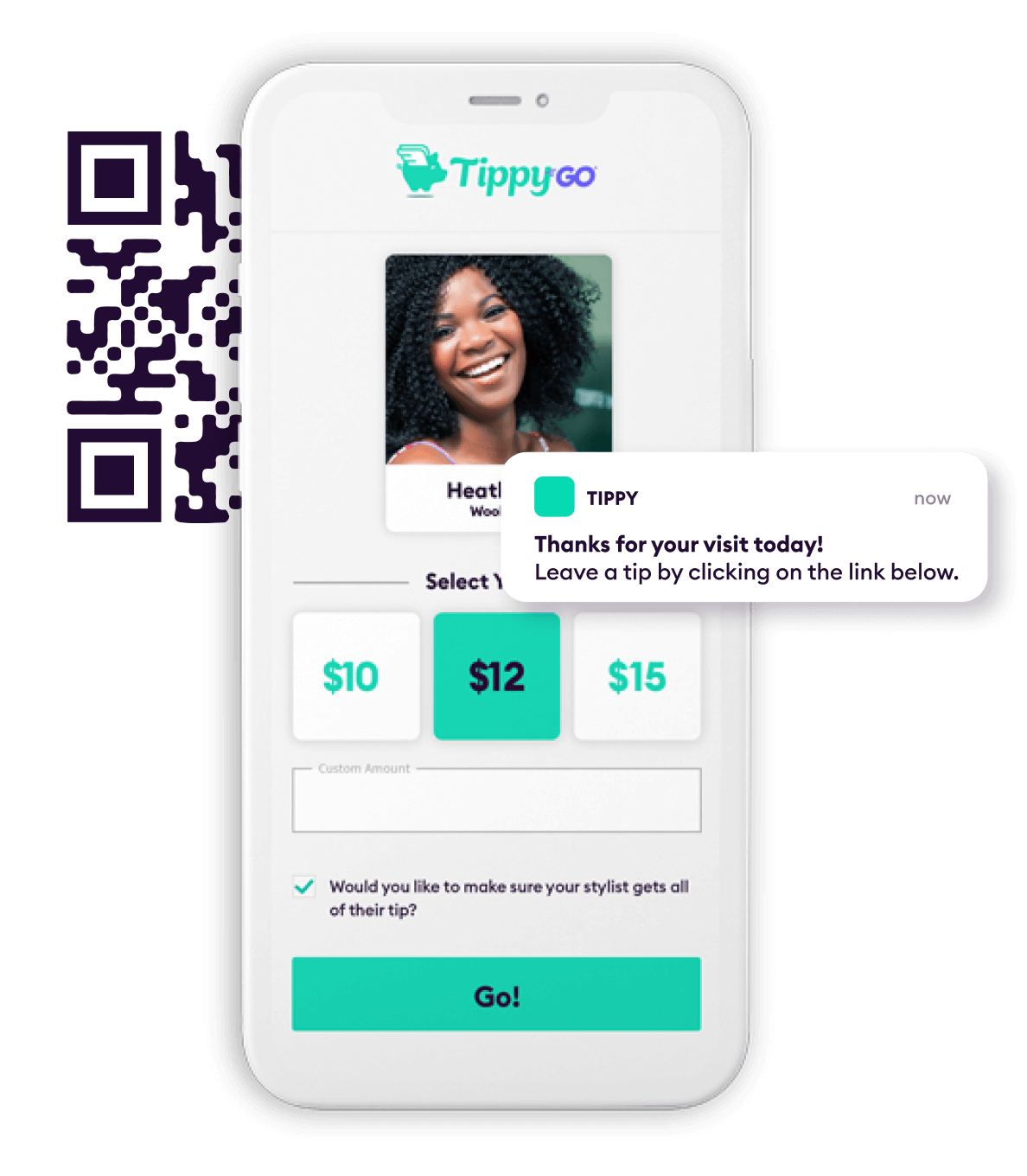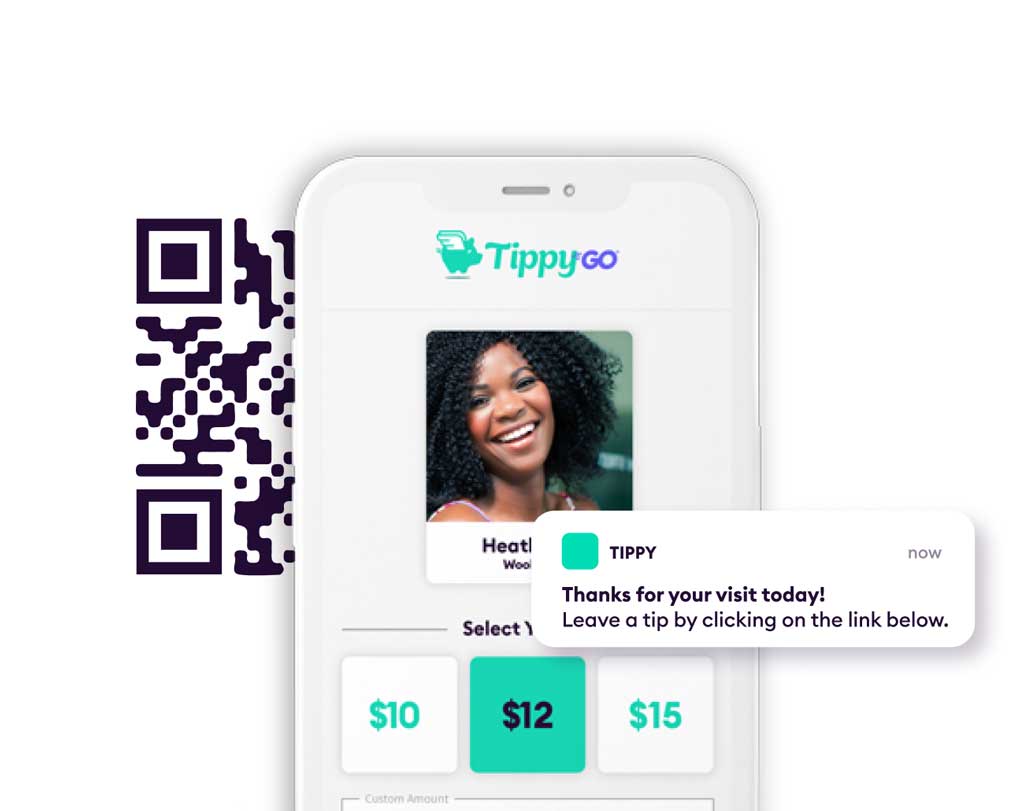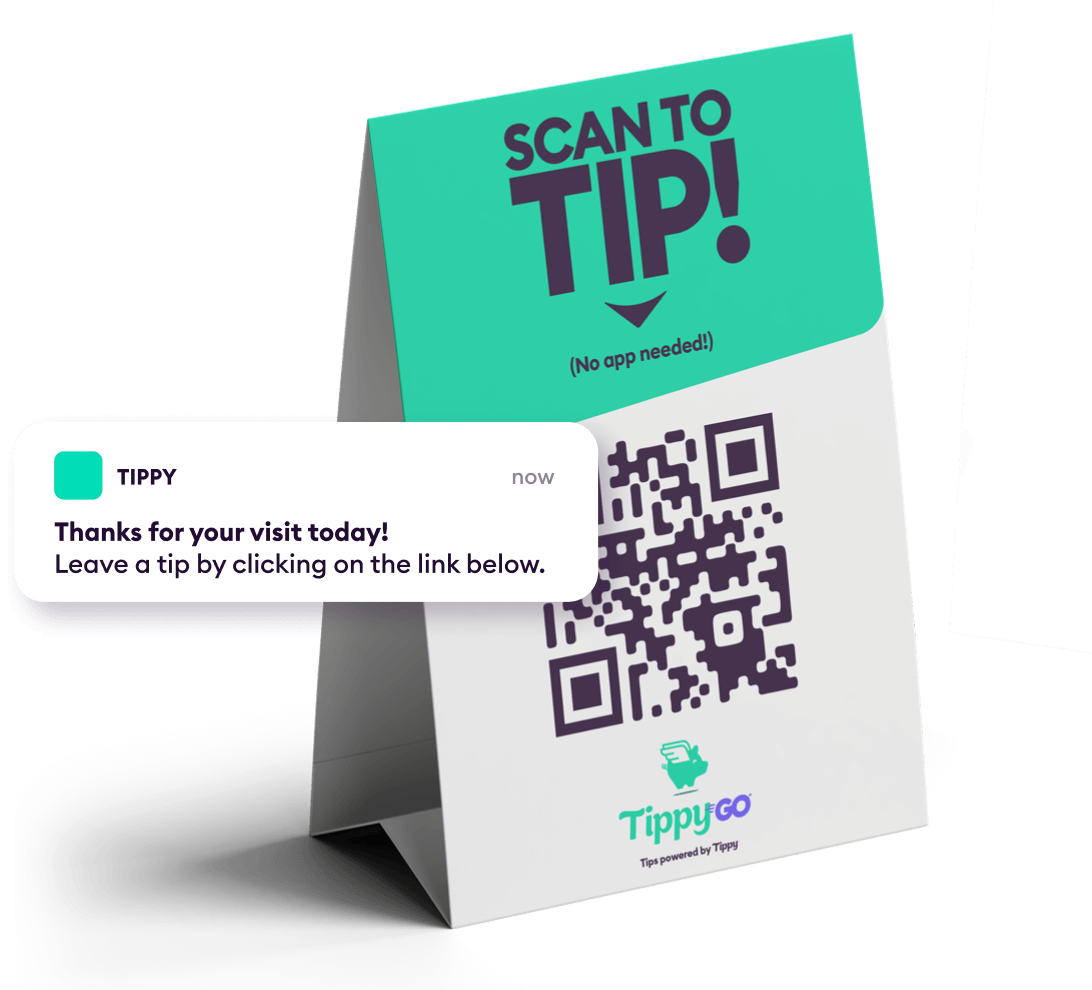 TippyGo is perfect in this new cashless society for:
1
Sign up. It's FREE!
Simply sign up for free and we will send over your unique QR code and link.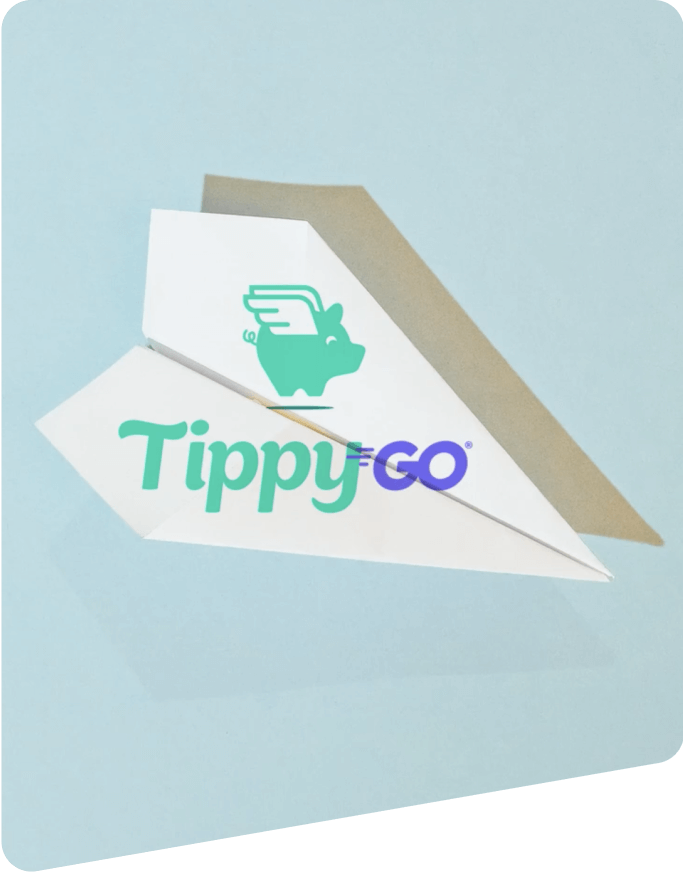 2
Print it or link it.
You can use your QR on business cards, table toppers, stickers, even send in a text. Get creative! The sky's the limit!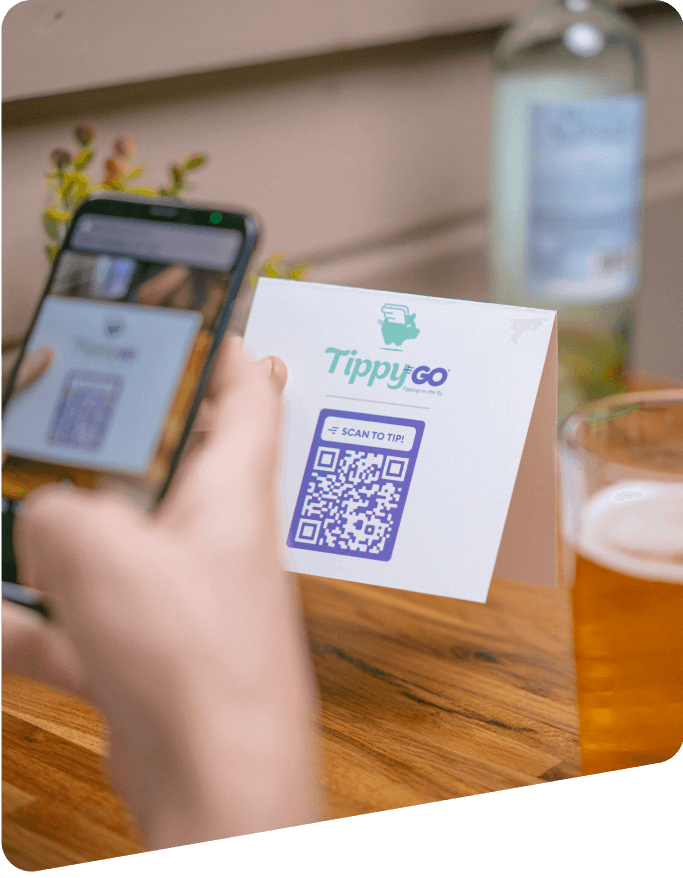 3
Sit back & watch the magic happen.
It's all in a simple scan or a tap of a link.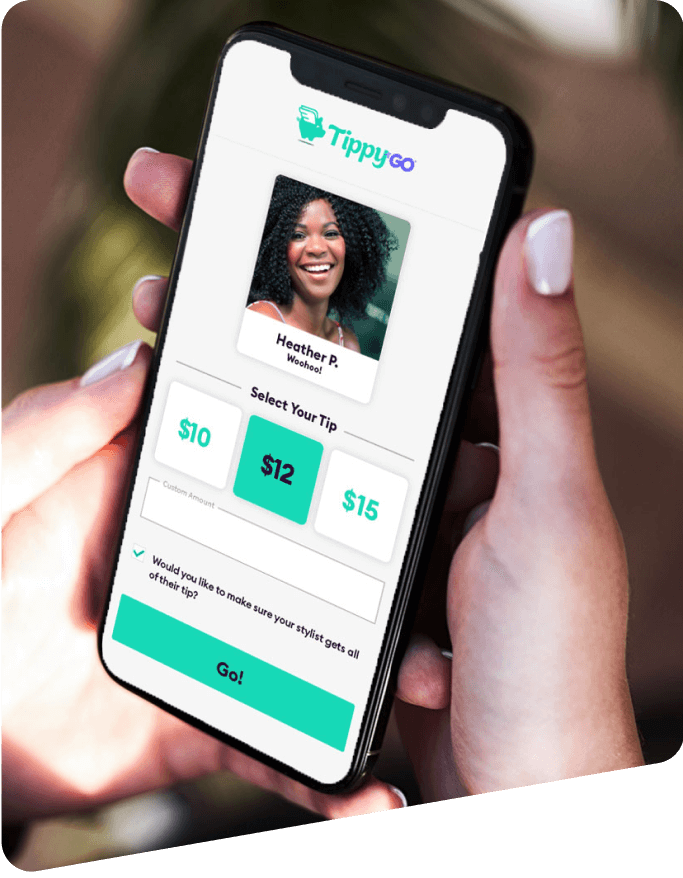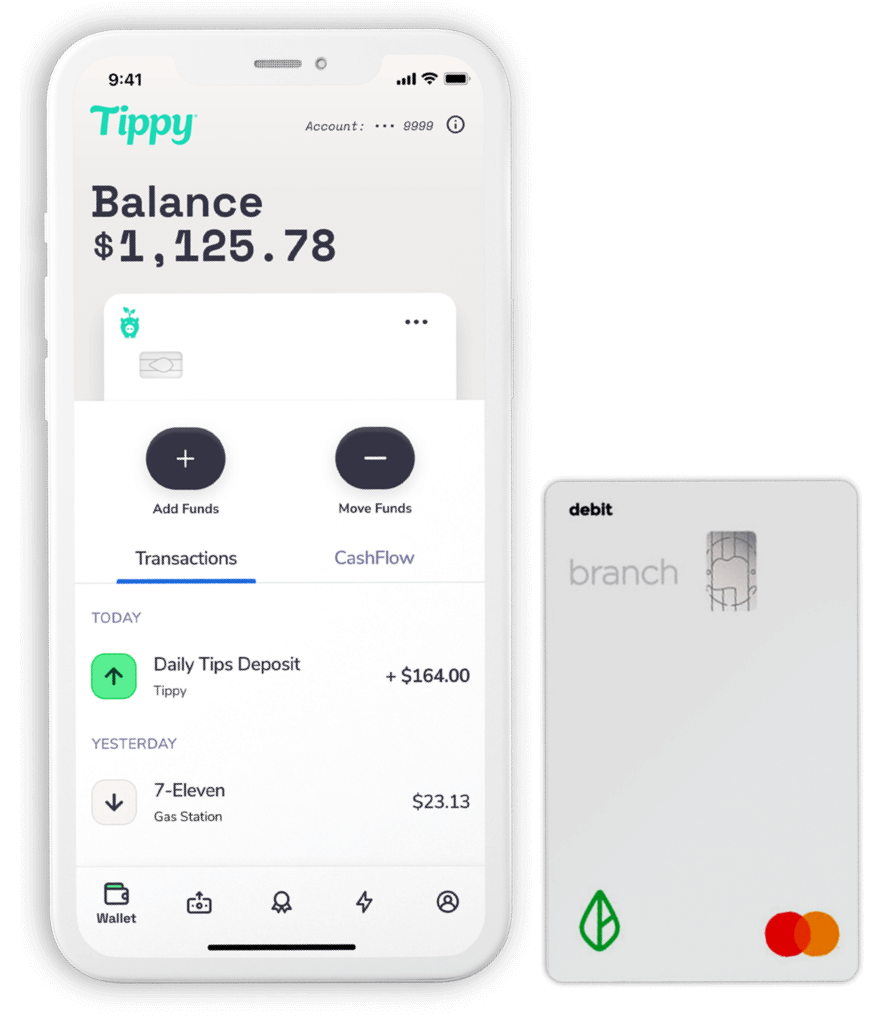 INSTANT tips to spend, transfer or save.
The FREE Tippy Mobile App is available to service professionals and makes managing tips easy with features like tip history, customer history, and split tip capabilities. And the Tippy app is integrated into your digital wallet (powered by Branch) so now all tips are available immediately!
We see you … and we LOVE you!
What business owner doesn't fall in love with a good dashboard?!
We here at Tippy are passionate about making our dashboard easy to use, so you can spend more time running your business and less time running your laptop. Now that's LOVE!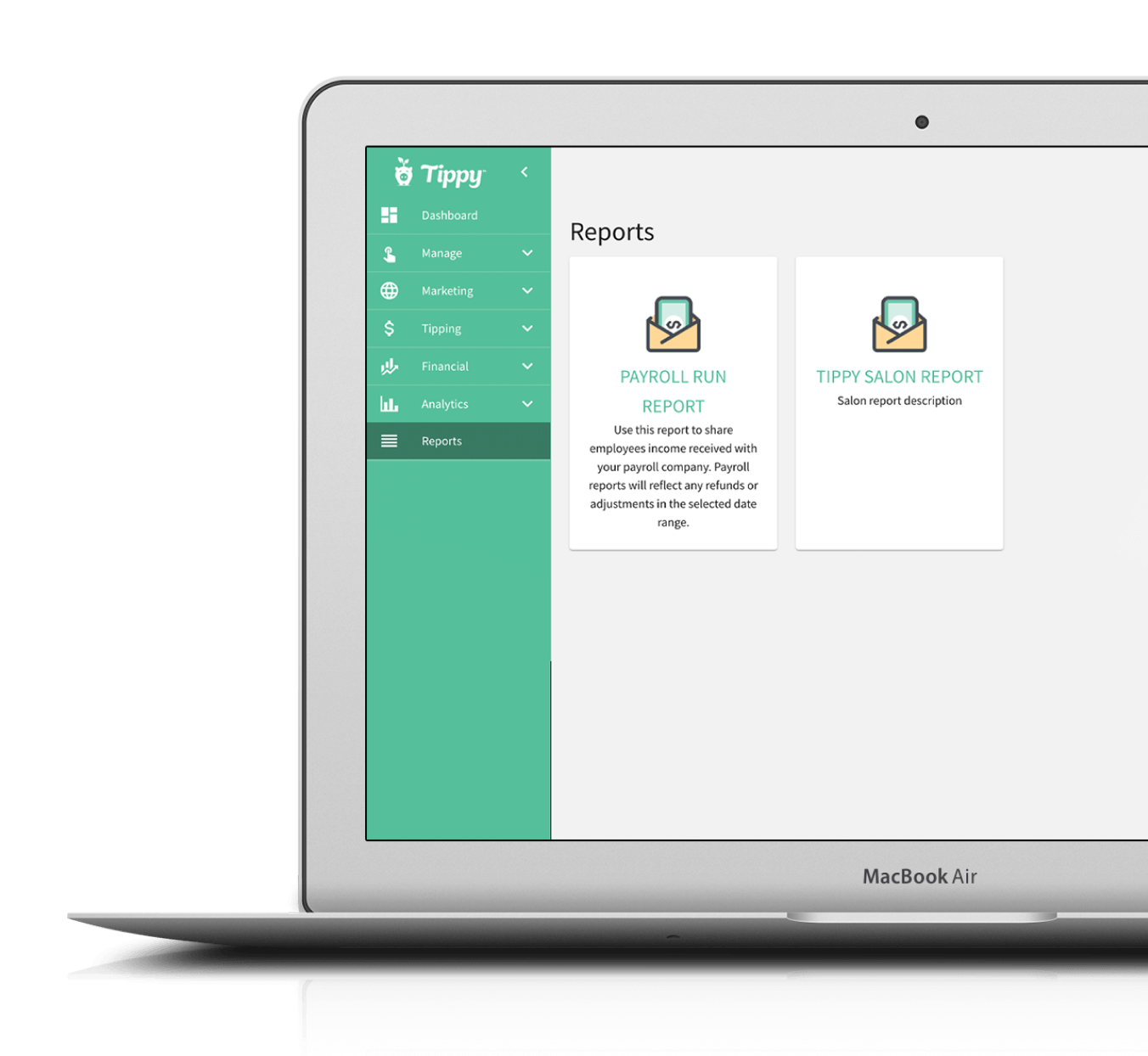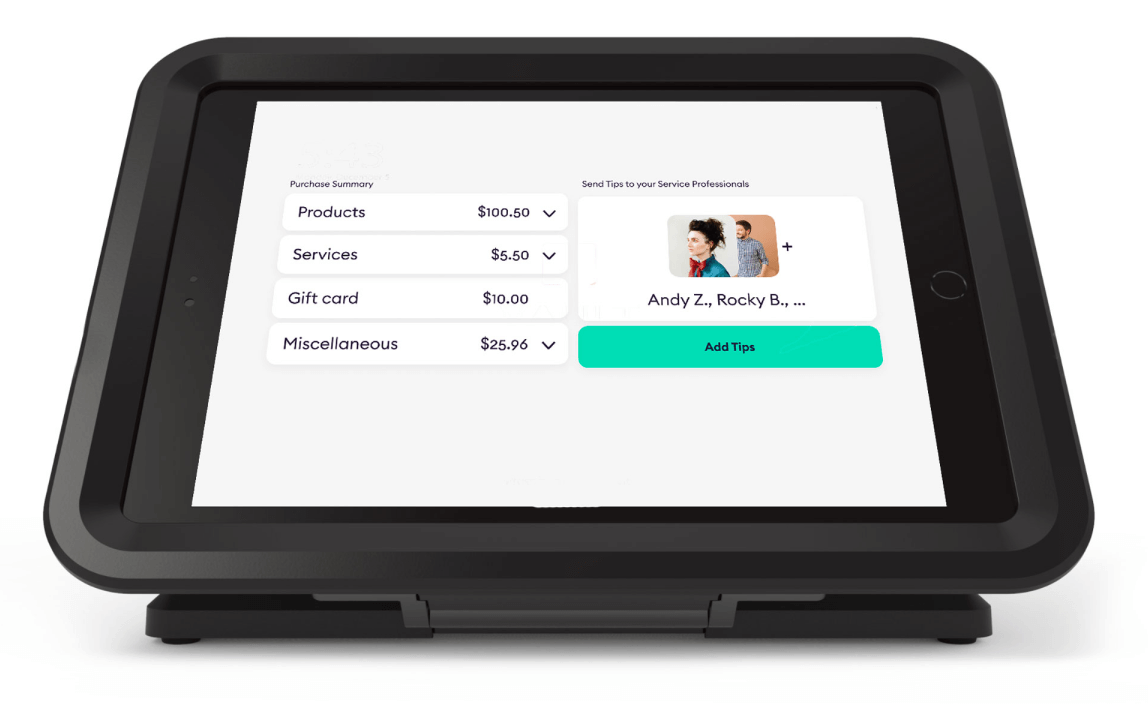 Your Point of Sale may already be integrated with Tippy!
We have integrated with Points of Sale which means only one swipe!